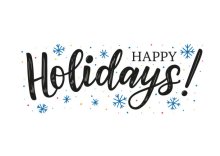 Dear JFT Members,
As the end of year draws near, I would like to take this opportunity to thank all the JFT members for your ongoing support during this trying year. The success of JFT is based on the relationships we have built with our members over the years. Over this past year we have added new staff, Karen Riggleman (karen@jft.org) to represent our PSRPs. We have received overwhelming, positive feedback from our PSRPs in terms of having their own representative on staff at the office. JFT Staff is grateful for the opportunity to work with all members.
This year has been filled with a multitude of both challenges and victories. Every year is different but this one has been filled with more change and challenge than normal. The education world is forever changing. It has been reassuring to see how our members have risen to meet every roadblock, while always looking out for their students.
No matter what has been thrown our way, JFT members have persevered. Often, we find our greatest successes in the most surprising places: student smiles, students' academic achievement, and our own personal growth.
We are excited for all that 2023 has in store for JFT. Our organizers and staff are looking for ways to engage and energize our membership. Please submit any ideas you have to info@jft.org. The new school board members will be sworn in Wednesday, January 4, 2023. Please attend the meeting if you can. This will give you a chance to meet and talk with the new school board members. Our school board members are our policy makers.
There will be a JFT General Membership Meeting in January. The date is still TBA. JP Schools is hosting an Employee Townhall, Tuesday, January 17, 2023 from 6:00PM-7:30PM at Riverdale High School. This is a great opportunity to share the good, the bad and the truth with the district's decision makers.  
Organizers and staff will hold a JFT Build Representative meeting along with the Spring Membership Drive.  
Best wishes and happiness to you and your families over the holiday season. Enjoy you Winter Break. Recharge and get some well-deserved rest.
Happy Holidays and Happy New Year,
Sandra Hauer
JFT Interim President